As a completely self-taught SEO, I have always had a deep feeling of imposter syndrome and inferiority to big SEO agency types.
And imposter syndrome just comes with the territory of being an internet marketer, because, by the nature of our work, we're all winging it.
But this past winter I had the opportunity to vet about 30 search agencies, 10 agencies proposals and participate in dozens of sales calls around their approach and processes for a client over a six month period.
So I have a pretty good idea of what the status quo is for most SEO agencies, even "top ones" that win awards.
And I can tell you, even top agencies are still doing a lot of low impact work.
Some probably due to habit and not updating systems or wanting to keep with the times, because that's also expensive to do.
Some likely don't have good systems for learning, testing and tracking what's working over time across clients and site types, or strong budgets for education (not conferences, but actual education).
Long intro, but here are the three things a first phase of SEO work typically includes:
"Improve performance"
You could improve speed by shrinking image, javascript, and css file sizes, reducing number of requests (requests are just files that are referenced when your page loads), add a CDN, caching, and tune your server config or getting on a better server environment.
"Fix issues"
Then using a smart crawl tool like Moz or SEMRush, and/or a desktop crawl tool to drill down into issues, you improve dynamic content issues, fix redirect loops, broken pages, maybe de-index certain taxonomies, improve canonical signals, yada yada.
"Improve tags"
Next you'd do some preliminary keyword research to inform updating titles, meta descriptions, heading tags across the sites pages.
You'd make on the nose changes based on search volume and maybe some metric related to keyword difficulty. High volume low difficulty keywords get added to your headings and title tags as much as you can without making it look bad.
Goodbye easy button
These all used to be easy wins. We would do all these things and see a 25% lift, easy. Do all of them perfectly and you still see that lift sometimes.
But its becoming less of a gimme.
In the past though, the client would see the progress and everyone could move forward with confidence on the 6 to 18 month process of real in-the-trenches improving rankings work.
This is not how it is anymore.
Performance matters less and less
Yes, speed matters.
But the web is getting faster and faster. In 3 years, you'll just need "good enough" speed, but more and more, this responsibility is shifted to the users. When we have 5G everything, the relative returns on performance improvements you can make for your site will diminish over time.
If your site is slow.
If users say your site is slow.
If it loads slow on mobile.
By all means get a site speed tuneup.
But a lot of the changes that are recommended (like "minify css") are completely theoretical.
Maybe in the 90s you could see a measurably difference doing common status quo speed things like that but not anymore. We've made those types of changes to a dozen sites and re-running in-the-wild speed tests, just see noise.
Don't fix your site issues
Okay, "yes," you should fix the most critical issues.
But what issues are critical? Is it what a smart crawler told you?
You run an SEMRush crawl of your site and see 30,000 issues, then everyone runs around with their head chopped off and spends weeks fixing them.
That's not helpful. Likely 90% of those didn't matter at all for users or search. Next time you pull down a big list of issues by page, look at the traffic on those pages. Then only focus on the top 20% of pages because that will cover the top 90% of issues impact.
Don't "improve tags" or do a bunch of keyword things to your site
When people think of SEO, this is what they think of. You see a lot of list post type advice to do this because its easy, a lot of keyword research tools are free, and you can do it yourself. What's not to like?
The easiest thing SEOs do is change title and meta descriptions.
As SEOs, we actually don't even do this ourselves. Usually it's a workhorse of a copywriter working from a spreadsheet of keywords we made and a spreadsheet of page URLs showing current titles, heading tags, meta descriptions.
To me, at its core, this is over-optimization. If you are looking at keywords with high volume and then adding them to your title tags, you have already lost.
Instead, when you look at your title tags, look in a general way at your keyword map to inform what topics are most popular with low enough competition that it's actually worth your time.
Then improve your titles for readability and clarity around pages already ranking in the top 20 for a cluster of related phrases around the topics of those pages.
More simply put, only do work where you actually can move the needle.
Moving from 50th to 40th will be 100% useless to you.
Aside: there are exceptions. If you have completely missed the boat on terminology your target users use because you're using expert terms and it would be a significant improvement for your audience if you used words they understand, then title/heading tag changes can make a big difference. But this is less keyword phrase swapping than terminology swapping.
A recent example is "monuments." In cemetery land, that's what industry people call headstones. We have a client that just wrote "monuments" everywhere on their site.
It was confusing to users and Google. If you Google "monuments" the results are totally mixed. Some landmarks. Some definitions. Some pictures. Then halfway down you may see something about the slightly more clear term, "cemetery monuments."
You know what people call headstones?
Yep. Headstones.
Unless they're in Alaska, those people say tombstones more frequently.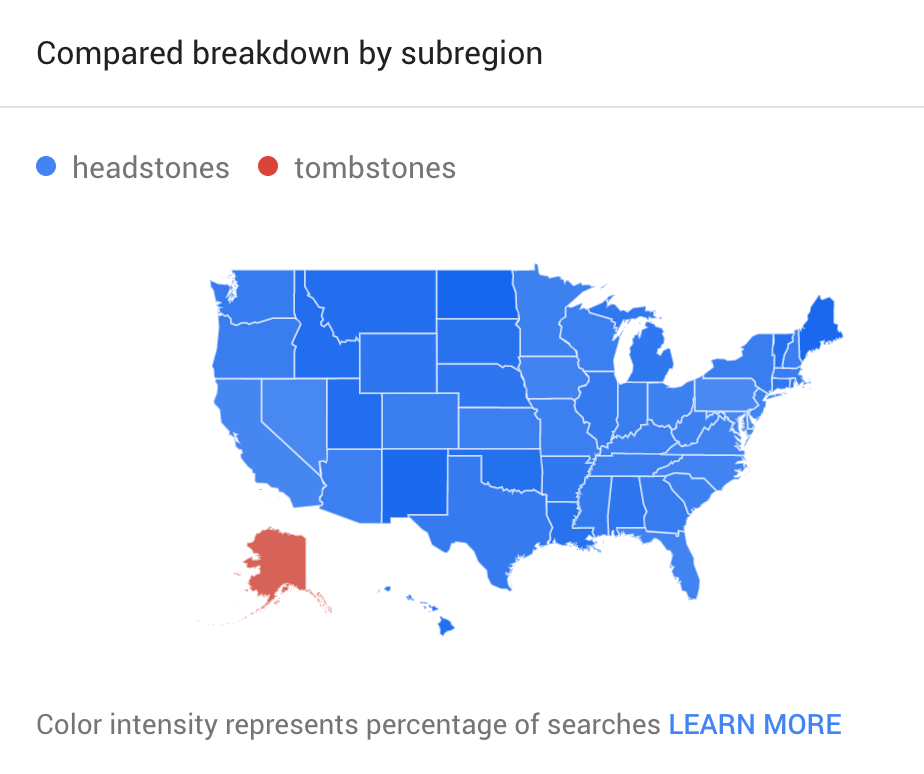 Which is super fun to think about.
I imagine a bunch of cowboys going up to Alaska during the Gold Rush, talking about tombstones and gun slinging and saying, "howdy" all the time, then deciding to stay up there and never reintegrating to mainstream US speak.
Localization is so cool, but this was enough of an aside.
I'll stop there.
The point is, that when you look at a site in an audit, you have to prioritize based on the limited resources of time and money you have.
Even without being a technical SEO monster, you know what the glaring issues are. I'm not a car mechanic, but I have a good idea when I need oil, new tires, brakes, etc..
You fix only the most major problems that you know will have a positive impact. And then you do real company things to mitigate risk, not take shortcuts, and improve the site experience for your users.
If you think about it, what's the next most important thing you can do right now for your site?