Hey Maneesh!
I really appreciate you taking the time to respond to me on twitter and express interest in learning more about what we can do to help Pavlok grow. You're probably wondering who we are and if we're credible. We're two marketers. We work for ourselves and breathe all things web.
There's more about us at the end of the page, but in terms of client wins, we have a few. I saw Pavlok got featured in the NYT (congrats), we recently had a client get featured there too! We also had a client hit #112 on the Inc 5000 list this past year. Anyway, let's get on with what I was trying to get at on Twitter and how I think we could help Pavlok:
Current User Journey
Instills ad blindness and banner fatigue, desensitizes through repetition
1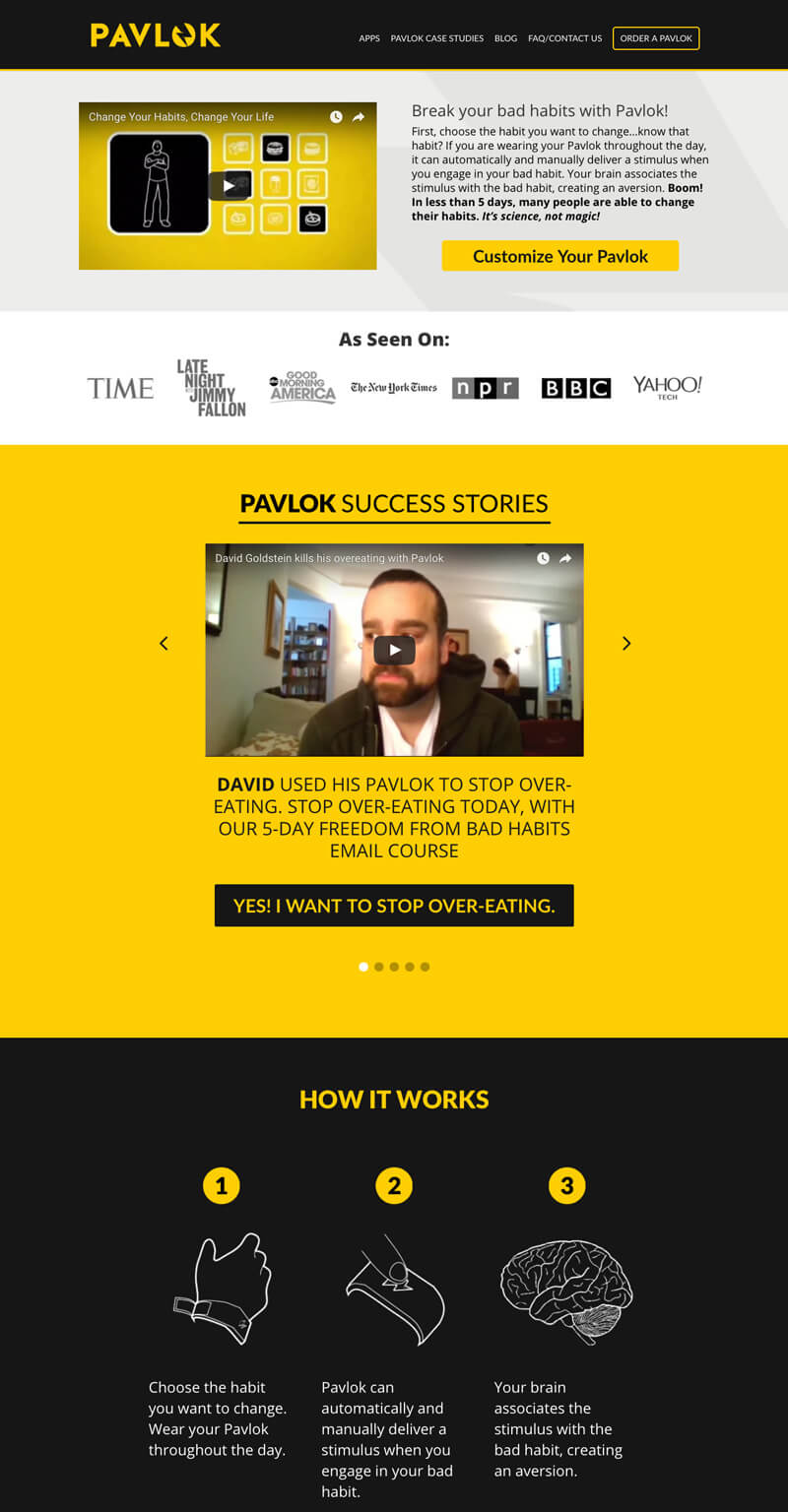 2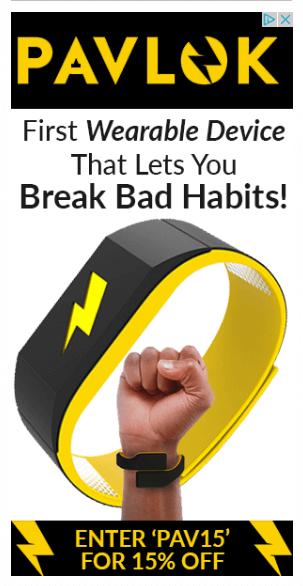 3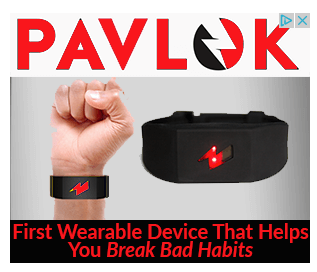 4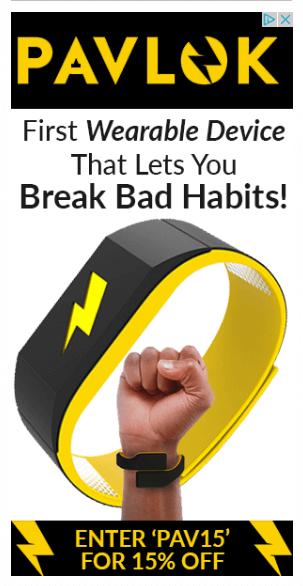 5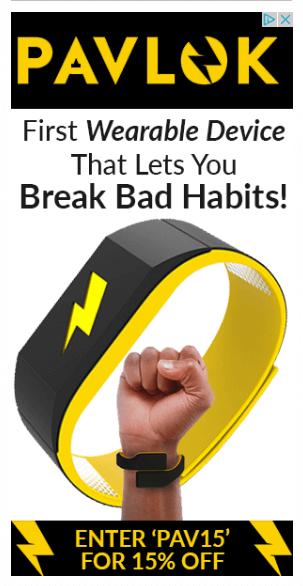 Some Easy Wins
Test banner size with same colors to isolate and A/B banner size
Test yellow vs. red with same banner ad sizes to is/olate and AB test color
Play with color over time as a way to reduce banner fatigue
A Redesigned User Journey
We'd work with you to segment your users in some key ways. I'm sure your team has done a ton of research for content strategy, those paid search test campaigns, and overall market research, but let's take a look at one way we can segment for retargeting:
Segment Users Based on Their Relationship To Habits
Let's say there are a few types of people when it comes to habits. We'd like to explore this by looking at search, social, and user data. But let's just say for our purposes here, in addition to some others, you might have:
1

The Habit Masters

people that are productive, at any given point are working to replace bad habits with good ones – want to be more effective
2

Known Bad Habits

those where breaking/replacing one bad habit would have a big positive effect on their lives can't make it happen
3

Unaware of Habits

those who are not aware (enough) of their bad habits, don't really think about it (no awareness, no pain point, no consideration)
Group 1:

The Habit Masters


Traffic from search or productivity/habit/life hacking type sites via ads, organic link referrals, guest posts, etc., funneled to a specific landing page designed for those users.

High value users buy (into self improvement, experimentation, habit-stacking, etc.,)

Distracted/busy/non-believing users in this category abandon after brief info gathering and/or consideration (we don't know why, but bc they're segmented, we will if we ask)


Maneesh hires Jim and Inbound Found to come up with killer ideas to crush retargeting efforts.

A Few Examples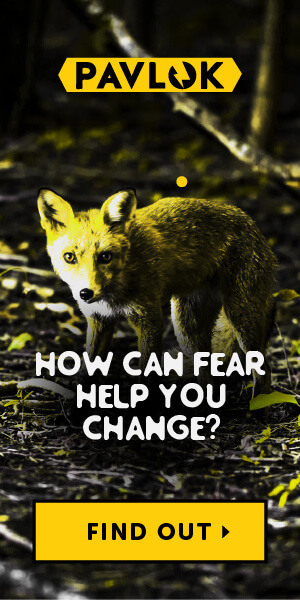 Pique curiosity, gain awareness and consideration at info collection stage.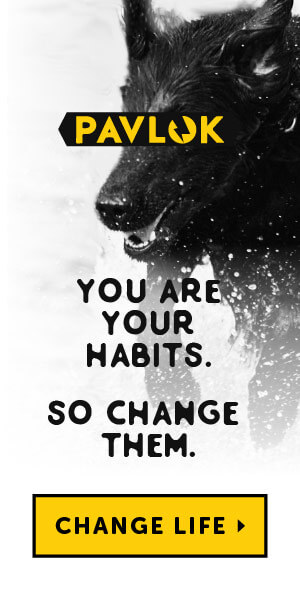 Get user to recognize layers of value, bond with, identify with, believe, etc.,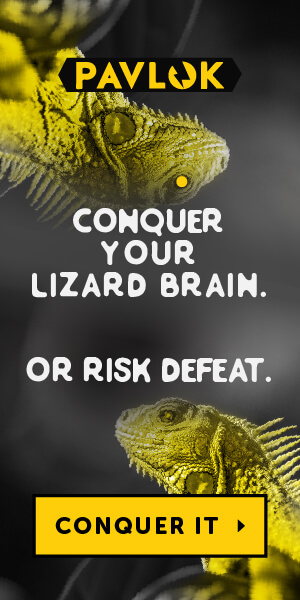 Series of last ditch effort ads for straggler users. But a little less cheesy than above.
Once We Get A Banner Campaign You Love Designed for that Group, We Test, Query, and Refine
We look at questions like, which ads are working and why? We serve users who purchased after being retargeted surveys. Then we look at who's not buying and ask why? Ditto survey on exit intent. Maybe this all seems basic and obvious. But we actually do it.
Let's Look at An Example in Group 2: Known Bad Habits
We peak the search data on bad habits, analyze pyschographics, and index ALL bad habits.
The following would all get treated the same:
bad habit of picking at lips
bad habit of picking at scalp
bad habit of picking dandruff
bad habit of picking fingers
bad habit of picking gums
bad habit of picking my face
bad habit of picking my nose
bad habit of picking scabs
bad habit of picking nails skin
bad habit of picking split ends
To index all habits and determine where the breakpoints should be, we'd build a keyword map with metrics:

As an Aside, We Can Even Do Some Fancy Ranking Value Calculations to Prioritize Targets If Budget Limits Us: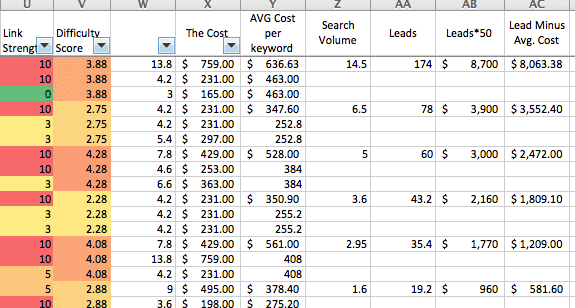 We sort, organize, and funnel users
We do this based on their source and chosen habits. Something like what you have here: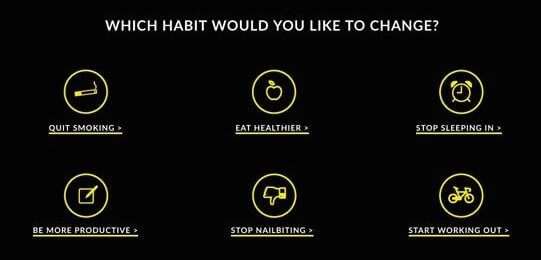 … but a little more data driven with links that go to beautifully crafted pages intended just for that kind of user instead of broken pages like this. That way we can do two things. 1. Give them a lead capture offer for something specific to that group of habits they care about. And 2. by having those users landing on their chosen pages, we can more directly retarget them based on those habit categories they most closely identify with. So we create the buckets, and they fill them.
With Those Buckets, We Can Hyper Target, Say Those Trying to Stop Eating Junk Food: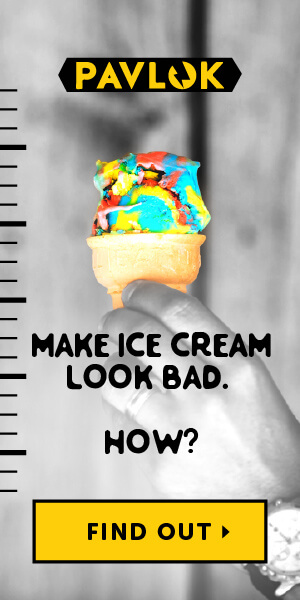 So What Can We Do For You, Maneesh?
Analytics and Adwords
There's two of us and we're generalists but legit at the details. We're Google Adwords Certified, Luna Metrics Google Adwords 101, 201, 301 Certified, Luna Metrics Google Analytics 101,201,301 Certified. I can do complex data tracking and regex.
Graphic Design
From a design standpoint, I have two years of experience with Photoshop and Illustrator, so I can crank out banner ads for every persona, segment, and place on a given user's journey.
Web Design and Dev.
I've been building websites for three years now. I focus on WordPress (familiar with Shopify) and we build landing pages in html/css to graphics specs perfectly and do it all ourselves. I'm even starting to get into web animation, which can be beneficial for upping click throughs on banner ads.
Content Strategy and Link Outreach
We know you have it covered from a press, link, content, and authority standpoint. That being said, we have a background in it so we speak the language and have a deeper grasp on how those things inform or work at odds with other efforts to generate sales.
We Operate Differently
Start up life is hard. We know how fast cash burns so we treat capital like the precious thing it is. When you work with us, you aren't beholden to a big slow agency, or the costs of multiple employees across marketing, design, and site responsibilites. It's easy exit for both parties. We always stay within budget. We've never misquoted work. The price is the price, period. We're small so we only work with four clients at a time, and we only work with clients where we can make a big impact.
So Let's Talk