We have been in the market for a dog bed for a while. This is old one: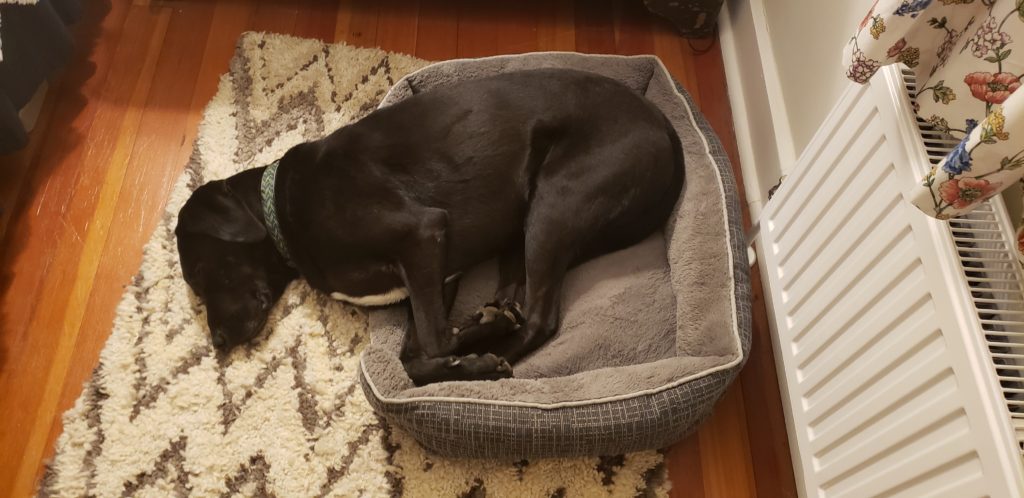 Roger is getting older so we had preliminarily settled on the fancy Casper orthopedic one designed for older dogs. It's like $230 retail.
And on Black Friday? 10% off. I would have preferred no deal at that point.
And so instead, we bought two dog beds from Chewy.com, a medium and large orthopedic ones to see which size he preferred (and we saved $60). Did Chewy have a discount? idk.
I see a three fold problem here, just on the consumer side:
These "deals" make me feel entitled. I saw one for $100 off, then it dropped another $60, I went to purchase, but changed my mind over hidden fees. I ignored unless emails said "our best deal ever" or "40% off" or something I already wanted.
I also get skeptical as retailers just stack lie on top of lie, upping the ante. A blur of pre-Black Friday sales going on for two weeks, multiple "deal ending," notices followed by a "we extended it one more day." It pushes me away from wanting to support small DTC and I think, "Might as well by from Amazon."
What feels like gambling at slot machines for a few weeks results in burnout or hangover as it gets longer every year. We get more desensitized but at some cost I can't put my finger on, like how the presidential election cycle went from a few months to years long process.
I asked Ann's mom if she was doing any Black Friday shopping. Her response, "no." Pressed further, she said there's nothing in the world she wants.
Doesn't that sound nice?
---
If you missed my post from yesterday, it was a good summary of my thinking on network science for marketing expert content.